SIGN UP FOR OUR WEEKLY E-BULLETIN FOR OUR LATEST NEWS AND ANNOUNCEMENTS

We meet Sunday mornings at 9am and 11am. We have Children's Ministry available at the 9am & 11am service for infants through 5th/6th graders. We have Jr. High & High School Ministry available at the 11am service for 6th/7th graders through 12th graders. We look forward to worshiping with you each and every week!
Summer is here! You are invited to join us for our All-Church Summer Events. We will be meeting the last Saturday of each month for a time of fellowship, food and fun.

On July 31st we will meet at Huntington Beach from 2pm - 9pm Smores will be provided! Please bring your own snacks/dinner.

On August 28th we will meet at Yorba Regional Park from 3pm - 7pm. Popsicles will be provided! Please bring your own picnic dinner.

If you have any questions please feel free to call or text Stacy Cook. We are looking forward to these fun summer gatherings as a church family!

Contact: Stacy Cook (714) 420-0968
BOUBION FAMILY DESSERT GATHERING
We are happy to invite you to come and hear about what the Lord is doing in and through the Boubion family who are beginning their journey of full-time ministry in Rosarito, Mexico. Enjoy a great time of fellowship and desserts as we gather in the High School Room to be a part of the great work the Lord is doing. This sweet time of fellowship will be August 1st from 6:30pm-8:30pm. We hope to see you there!

Contact: Maribel Blanco 714-993-4801
Children's Ministry Gospel Sunday
We will be having a very special day for our children on Sunday, August 1st. We are calling this day "Gospel Sunday" to celebrate the children ending our three year curriculum through the Bible! Afterwards, the children will join us in our Church BBQ where we will have fun face painting and balloon animals for them. We will also have our Children's Ministry classrooms open after 2nd service for parents to check out our new decorations. Join us for our Children's Ministry "Gospel Sunday" and Open House. This will be a great opportunity for the congregation to get a glimpse into what we do downstairs in Children's Ministry and celebrate our children for having gone through the entire Bible in 3 years!

Contact: Jenn Garcia 562-833-0698
Calling out the men for a night of meat! Come on out and enjoy some delicious steak, fellowship, and of course, the meat of the Word. We will be feasting on Friday, August 6th from 6:00-8:00 P.M. in the CCSG Courtyard. Feel free to contact Pastor Dana for more information. We hope to see you men there!

Contact: Dana Neal (714) 423-7055
2021 Church Planting Conference
Please come join us in Rosarito, Mexico for the 2021 Church Planting Conference and hear all about what the Lord is doing in Mexico and around the world. There will be amazing speakers and workshops to equip us in furthering the Gospel through church planting. The conference is hosted by Calvary Chapel Rosarito at Aguascalientes 2978, Constitucion (Ampl. Constitution) 22707 Rosarito, Baja California. The conference is FREE, however, attendees will have to find their own accommodations for staying in Mexico overnight (hotel, Airbnb, etc). The dates are Friday, August 6 from 1- 8pm through Saturday, August 7 from 9am- 4pm. We would love for you to join us! Please contact Maribel Blanco for questions.
Contact: Maribel Blanco (714) 993-4801
Men, come on out for an awesome time of fellowship in the Word and in the breaking of bread! You won't want to miss out on this breakfast or on the time spent stirring each other up for the Gospel. We will be meeting in the CCSG Courtyard on September 11th from 8:00-10:00 am. Be sure to mark your calendars and we'll see you there!

Contact: Dana Neal (714) 423-7055
HIDDEN 2021 WOMEN'S CONFERENCE
It is easy to become wearied by this world and the constant changing circumstances that can leave us feeling empty, bereft, or insecure. We must take heed to the Word of God that assures us that when we place our faith in Jesus, we are safe and secure-- hidden in Him. Ladies, join us as we gather together around King Jesus and ask Him to give us the heavenly perspective of Colossians 3:1-4 at our women's conference, Hidden. Let us set our mind on things above, and allow Jesus to be our everything as we serve Him in this life and anticipate the glory to come.

Friday, September 24 - Saturday, September 25, 2021
Contact: Maribel Blanco 714-993-4801
Men, be sure to mark your calendars for our Men's Retreat this fall. Come out for a time of diving deep into the Word of God and fellowship among brothers in the Lord. This will be held at the Tahquitz Pines Conference Center. We will be gathering @3pm on October 15th and depart @1pm on October 17th, 2021
Please reach out if you have any questions.

Contact: Dana Neal 714-423-7055
We are super excited to announce our Israel Trip for 2022! The travel dates will be April 23rd-May 4th, 2022. There will be a sign-up table in the courtyard. To reserve a spot on the trip you have to sign up and pay a small deposit by the end of August. We will give you more information on this at the sign-up table.

Contact: Rachel Martinez 702-334-2198 or rmartinez@sgwm.com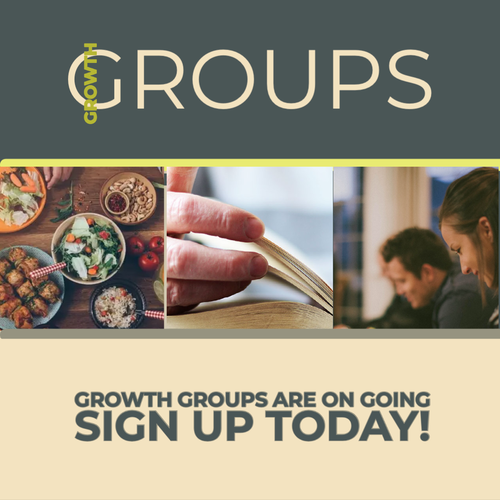 Growth Groups are small, gender-specific groups of 3-5 men or women who meet weekly to go through the New Testament together, pray for each other, and hold each other accountable in their spiritual growth and obedience to Christ.

Click on the link below and we will try to get you plugged in with a group as soon as possible!
Life Groups are meeting Wednesday & Thursday nights at various times. Our Fall 2021 session will begin September 8 and go through October 14. For those of you in a Life Group already, look for instructions from your Life Group leader for information on how to connect. For those of you not already in a Life Group, we highly encourage you to keep connected with our church body by joining one now. You can sign up using the button below.
Please join us as we gather for worship and encouragement through the word. This study is designed to stir us up to get involved with the great commission and set a fire in our hearts to reach the unreached with the gospel. All are welcome. We meet the 2nd & 4th Sundays of the month at 1:30pm at Pastor Trent's home and have lunch together. Text Nancy Gutierrez for more details.
Contact: Nancy Gutierrez 714-866-9201