SIGN UP FOR OUR WEEKLY E-BULLETIN FOR OUR LATEST NEWS AND ANNOUNCEMENTS

We meet Sunday mornings at 9am and 11am. We have Children's Ministry available at the 9am & 11am service for infants through 5th/6th graders. We have Jr. High & High School Ministry available at the 11am service for 6th/7th graders through 12th graders. We look forward to worshiping with you each and every week!
We are looking forward to having a time of fellowship and the breaking of bread. Our next church BBQ will be Sunday,
January 16th, after second service. This is great time to gather and encourage one another after hearing the word. The BBQs are on the 1st and 3rd Sunday of the month in the courtyard, immediately following 2nd service. We hope to see you at our next BBQ!

Contact: Pastor Dana Neal 714-423-7055
The book of Revelation is perhaps the most controversial book of the Bible when it comes to how to interpret it. But we firmly believe that rather than being a mystery to be concealed, debated, or ignored, Revelation is a "revealing" of Christ and the consummation of God's plan of salvation for mankind to be studied and applied to our lives. Join us as we survey this powerful book of the Bible! Sign up by clicking on the button below. We will be meeting Tuesday Nights, January 18th- March 1st from 6:30pm-8:30pm in our Church Sanctuary.

Contact: Joel Garcia 562-322-4718
Our next session of Life Groups will begin on January 19th-February 24th. Times and locations will vary. Please click on the link below to see the different times and locations. For those of you who have been in a Life Group already, look for instructions from your Life Group leader for information on how to connect. For those of you who have not yet been in a Life Group, we highly encourage you to keep connected with our church body by joining one . You can sign up using the button below.
Calling out all moms! We will be resuming our Inspired Motherhood group starting January-June 2022. We will be meeting once a month to hear a teaching and panel discussion, engage in small groups, and encourage one another in our journeys as mothers! Our first meeting for 2022 will be January 22nd at 9:00am in the High School Room, followed by February 19th, March 19th, April 23rd, May 21st, and June 11th. We hope you will join us for this time of refreshing fellowship!

Contact: Amy Garcia 909-631-3187
central mexico mission trip
Join us on a 15-day Missions Trip to Central Mexico (Mazatlán & Culiacán) from February 28th-March 14th, 2022. We will be visiting several church plants from Calvary Chapel Rosarito, a church CCSG planted about 19 years ago in Mexico. We will also attend the Central Mexico Missions Conference. The trip will cost $1500 per person. Airline tickets will need to be purchased, so a nonrefundable deposit of $500 will be due by January 23rd, 2022. Contact Pastor Tim Pappas with any other questions.

Contact: Pastor Tim Pappas 714- 262–6620
Devoted marriage ministry
We invite you to join us for the next round of Devoted Marriage Ministry beginning in 2022. It is a six-session study featuring video teachings by Paul Tripp, small group discussion, fellowship and more. We will meet bi-weekly on Friday nights from 6:30-8:30 in the High School Room on January 28th, February 11th, February 25th, March 11th, March 25th, and April 8th. Childcare is provided. Contact David & Kristin Wilkinson or Dave & Julie Healis for more information. You can sign up by clicking on the button below.


Contact: David Wilkinson (714) 305-7065.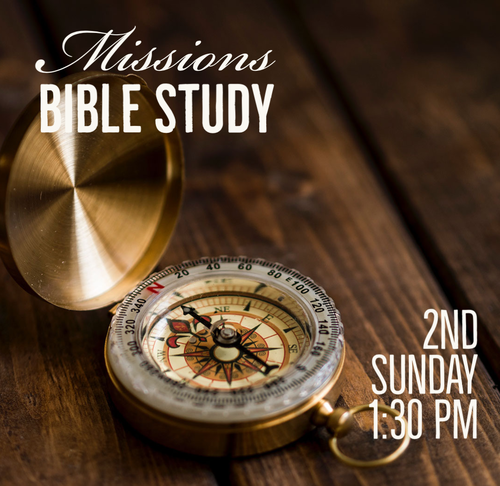 Please join us as we gather for worship and encouragement through the word. This study is designed to stir us up to get involved with the great commission and set a fire in our hearts to reach the unreached with the gospel. All are welcome. We will be meeting at the home of Pastor Trent and Debbie Douglass. We meet on the 2nd Sunday of every month at 1:30pm. Our next meeting will be Sunday, February 13th. Text Nancy Gutierrez for more details.

Contact: Nancy Gutierrez 714-866-9201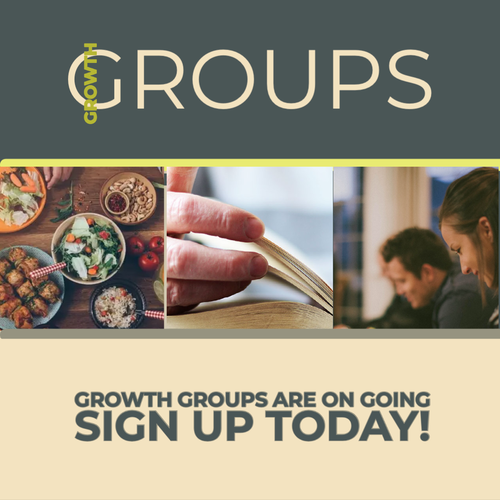 Growth Groups are small, gender-specific groups of 3-5 men or women who meet weekly to go through the New Testament together, pray for each other, and hold each other accountable in their spiritual growth and obedience to Christ.

Click on the link below and we will try to get you plugged in with a group as soon as possible!