SIGN UP FOR OUR WEEKLY E-BULLETIN FOR OUR LATEST NEWS AND ANNOUNCEMENTS

We meet Sunday mornings at 9am and 11am. We have Children's Ministry available at the 9am & 11am service for infants through 5th/6th graders. We have Jr. High & High School Ministry available at the 11am service for 6th/7th graders through 12th graders. We look forward to worshiping with you each and every week!
If you're a mom in the trenches of motherhood, join us for Inspired Motherhood - monthly conversations with panel discussions and small groups that will leave you feeling inspired by Jesus, energized in your task, and connected with other moms. Our next meeting is Saturday, June 26 at 9 am in the church courtyard. Limited childcare available upon request. Please RSVP or inquire to Shannon Schow at (714) 322-6502.
R Family Missions Dessert gathering
We are excited to welcome the R family back to the States for a few months and to host a Dessert Gathering for them on May 23rd at 6:30pm. You don't want to miss this opportunity to hear about what God is doing in their area of influence! Join us in the high school room for dessert, an update, and prayer for their family and ministry. If you'd like to help set up, tear down, or provide a dessert to share please reach out to Tim or Mary Ann Rich.

Contact: Tim Rich 714-356-3007 or Mary Ann Rich 714-290-3826
Calling the men out for a morning of delicious breakfast, fellowship, and the word on Saturday June 12 from 8-10 am. We will meet in the courtyard of CCSG. The cost is $7. Come on out for a great time!

Contact Dana Neal (714) 423-7055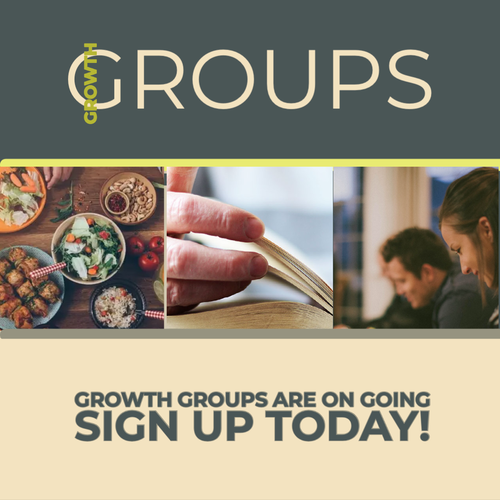 Growth Groups are small, gender-specific groups of 3-5 men or women who meet weekly to go through the New Testament together, pray for each other, and hold each other accountable in their spiritual growth and obedience to Christ.

Click on the link below and we will try to get you plugged in with a group as soon as possible!
Life Groups are meeting Wednesday & Thursday nights at various times. Our Summer 2021 session will begin May 26 and go through June 30 For those of you in a Life Group already, look for instructions from your Life Group leader for information on how to connect. For those of you not already in a Life Group, we highly encourage you to keep connected with our church body by joining one now. You can sign up using the button below.
Hinds feet on high places ladies' book club
This much-loved classic has much to say to followers of Jesus who are on pilgrimage with Him! You may find yourself in your own valley of fear, despair, or worry — you name it! Your heart yearns to walk more closely with the Shepherd of your soul — to leap on the High Places of Christ-likeness. Join us on this journey as we read together, discuss the book and look at God's promises in His word. We meet over coffee at 9am the first Saturday of the month, and for a charcuterie board picnic at 12pm on the third Saturday of every month, both at Hurless Barton Park, 4601 Casa Loma Ave, Yorba Linda, California 92886. Debbie Douglass will be leading this study, and you can contact Nancy Gutierrez for more info at (714) 866-9201
Please join us as we gather for worship and encouragement through the word. This study is designed to stir us up to get involved with the great commission and set a fire in our hearts to reach the unreached with the gospel. All are welcome. We meet the 2nd & 4th Sundays of the month at 1:30pm at Pastor Trent's home and have lunch together. Text Nancy Gutierrez for more details.
Contact: Nancy Gutierrez 714-866-9201
Join us this summer for camp! All junior high through high school students are welcome. We will be enjoying an extended weekend escape up to Fernrock Cabin at the Twin Peaks Christian Conference Center on July 23rd through the 26th. The cost per student is $175 and that includes lodging, food, and activities. Contact Pastor Mike Thiemann for more information (714) 400-7090.


YOUTH SUMMER CAMP SCHOLARSHIPS NEEDED
Summer camp is a special time in a junior high or high school student's life and we have seen God meet students in real, fresh, and life-altering ways. You can invest in the youth of our church by financially sponsoring a student for summer camp. Whether you're able to pay the entire cost of $175 or part of it, every donation helps provide the opportunity for students to attend camp who might not otherwise be able to afford it. You can make checks payable to CCSG with "Camp Scholarship" in the memo and drop checks in any of the tithe boxes. In addition to donations, if you have any odd jobs that you need to get done, we have students willing to work for scholarship money. Please contact Pastor Mike or Nick Ramos and we will connect you with a student who needs funds for camp.

Contact: Pastor Mike (714) 400-7090 or Nick Ramos (714) 931-0153


People all over the world are suffering from COVID-19 and its implications. Entire countries are on lockdown, day laborers and their families are dying of hunger, dwindling medical supplies are in high demand, and people's hearts are opening to the Gospel of Christ.

Will you partner with us to bring practical aid and the hope of Jesus to those who are most desperate in the midst of these dark times? Your donation will go straight to SGWM missionaries in the hardest hit areas where they will be able to give food and hope to those in need.

Click on the link below to make a donation of any size.