SIGN UP FOR OUR WEEKLY E-BULLETIN FOR OUR LATEST NEWS AND ANNOUNCEMENTS

We meet Sunday mornings at 9am and 11am. We have Children's Ministry available at the 9am & 11am service for infants through 5th/6th graders. We have Jr. High & High School Ministry available at the 11am service for 6th/7th graders through 12th graders. We look forward to worshiping with you each and every week!
Devoted marriage ministry
Every marriage, no matter how new or experienced, benefits from fresh insight from God's Word and other couples. Join us for Devoted Marriage Ministry, a six-session study featuring video teachings by Paul Tripp, small group discussion, fellowship and more. We are meeting bi-weekly on Friday nights from 6:30-8:30 in the High School Room, and our next meeting will be Friday, December 3rd. Childcare is provided, but you must register ahead of time. This marriage ministry will be lead by David and Kristin Wilkinson and Dave and Julie Healis. Refreshments will be provided. There is a suggested donation of $25 per couple to cover costs. Please click the button below to sign up. We look forward to gathering together!

Contact: David Wilkinson (714) 305-7065.
We are looking forward to having a time of fellowship and the breaking of bread. Our next church BBQ will be Sunday,
December 5th, after second service. This is great time to gather and encourage one another after hearing the word. The BBQs are on the 1st and 3rd Sunday of the month in the courtyard, immediately following 2nd service. We hope to see you at our next BBQ!

Contact: Pastor Dana Neal 714-423-7055
children's ministry bake sale
Our very own Children's Ministry will be having a Bake Sale on Sunday, December 5th to raise funds for Christmas outreaches in South Asia! All sales will be sent to our national missionaries in South Asia who will be reaching out to their communities with the Christmas story and providing relief. If you would like to purchase some baked goods to support the growing church in South Asia, please bring cash or a check for this event. Our children are excited for this day!

Contact: Jenn Garcia 562-833-0698
Do you have a heart to reach the young adults of this generation with the gospel? Come hear from Rob and Colleen Meyers who run Plurway Ministries! This is an amazing ministry that uses moms and dads to share the gospel with kids at raves (A rave is an electronic dance party with 50,000 kids). There are also opportunities for all ages to get involved in this ministry through gospel bracelet making and prayer. Join us on Sunday, December 5th after 2nd service in the High School Room for more information.

Contact: Heidi Douglass 714-747-0457
Come spend a beautiful evening celebrating Jesus' birth on Thursday, December 9th at 6:30pm. This is a perfect event to bring unsaved or unchurched family, friends and neighbors. We encourage you to bring guests as the gospel will be clearly presented and the person of Christ will our focus. This event will be held at the Yorba Linda Community Center. Tickets will be available for purchase at the table in the courtyard on Sunday or by using the link below. The cost is $15. Please click on the link below to sign up. We can't wait for this special time!

Contact: Debbie Douglass 714-865-5455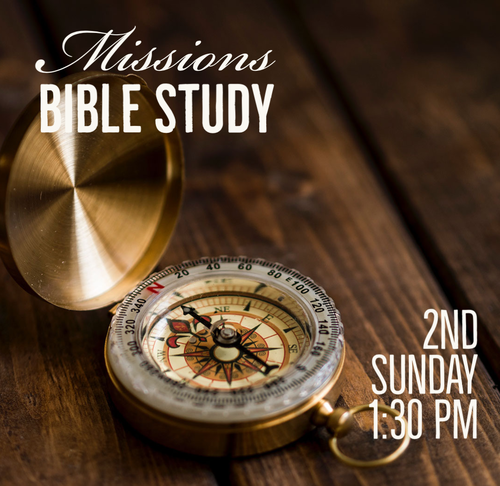 Please join us as we gather for worship and encouragement through the word. This study is designed to stir us up to get involved with the great commission and set a fire in our hearts to reach the unreached with the gospel. All are welcome. We will be meeting at the home of Pastor Trent and Debbie Douglass. We meet on the 2nd Sunday of every month at 1:30pm. Our next meeting will be Sunday, December 12th. Text Nancy Gutierrez for more details.

Contact: Nancy Gutierrez 714-866-9201
Calling out our youth! We will be having a Christmas party on December 15th from 6:00-8:30pm. It will be potluck style so please bring a dish to share if you are able. We look forward to celebrating together!

Contact: Serena Keeler 714-650-3169
Attention Youth Group! Due to the busy holiday season, we will NOT be having Youth Group the following dates: December 22nd, and December 29th. We hope you enjoy the holidays with your families!

Contact: Serena Keeler 714-650-3169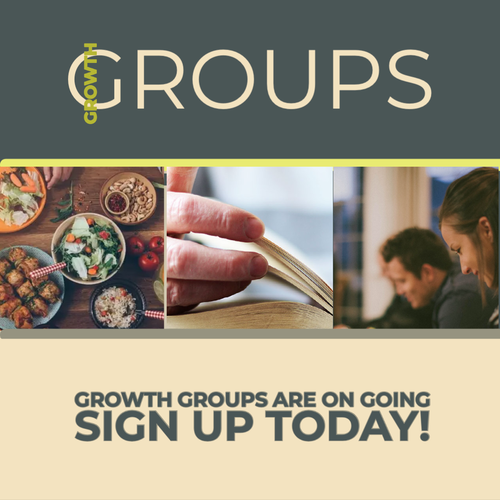 Growth Groups are small, gender-specific groups of 3-5 men or women who meet weekly to go through the New Testament together, pray for each other, and hold each other accountable in their spiritual growth and obedience to Christ.

Click on the link below and we will try to get you plugged in with a group as soon as possible!
Our Fall 2021 session has come to an end and will resume in January 2022. Times and locations for our Winter Session of Life Groups will be announced soon. For those of you who have been in a Life Group already, look for instructions from your Life Group leader for information on how to connect. For those of you who have not yet been in a Life Group, we highly encourage you to keep connected with our church body by joining one . You can sign up using the button below.