SIGN UP FOR OUR WEEKLY E-BULLETIN FOR OUR LATEST NEWS AND ANNOUNCEMENTS
We meet Sunday mornings at 9am and 11am. We have Children's Ministry available at the 9am & 11am service for infants through 5th/6th graders. We have Jr. High & High School Ministry available at the 11am service for 6th/7th graders through 12th graders. We look forward to worshiping with you each and every week!



Ladies, come and join us for another wonderful time of fellowship as we learn delicious cooking tips from our own Julie Healis. We will be meeting in the courtyard on June 25th at 11:00am. Please sign up downstairs in the courtyard. The cost is $15. Space is limited so sign up today!

Contact: Terry Alvarado 714-309-1283
Are you interested in joining our 2023 Israel Tour? Well, if you are, then there will be an informational meeting held on June 26th following second service in the High School Room. We will be talking about the details and itinerary of this life-changing pilgrimage to the holy land and answering any questions regarding the trip.
Come enjoy a refreshing glass of lemonade in the courtyard following 1st and 2nd services on Sunday, June 26th. The children of Calvary Chapel Saving Grace will be running the stand and serving our congregation! All donations will help support the youth of Hope Central Watts Church in attending a summer camp.
Contact: Nick Ramos 714-931-0153
Devoted Marriages Summer (Audio)Book Club
This summer, we'll be meeting every other Friday to discuss "The Marriage You've Always Wanted" by Gary Chapman. This book is jam-packed with practical tools to help you Biblically navigate common marriage issues, such as communication, finances, household responsibilities, in-laws, and more. The book is available in audiobook or paperback formats with short chapters, which you will listen to or read each week before we meet together to discuss. This study will enrich and equip your relationship with your spouse, so please join us on the following dates at 6:30 pm in the High School Room: July 1, 15, and 29.

Contact: David Wilkinson 714-305-7065
Please join us for an afternoon of food and fellowship as we gather to hear about how God is moving in the lives of the Boubion family since their move to Rosarito, Mexico. This BBQ will be on July 2 from 2-6pm at the home of the Grove Family in Fullerton. Please text or email the Groves to RSVP and get directions to the Grove Home. We hope you will be able to stop by!

Contact: James Grove 714- 981-4469
Marsgrov@pacbell.net
We are looking forward to having a time of fellowship and the breaking of bread. Our next church BBQ will be Sunday, July 3rd, after second service. This is great time to gather and encourage one another after hearing the word. The BBQs are on the 1st and 3rd Sunday of the month in the courtyard, immediately following 2nd service. We hope to see you at our next BBQ!

Contact: Pastor Dana Neal 714-423-7055
Everyone is invited to come on out to the Fletcher Ranch on July 4th for a fun day filled with some friendly games like volleyball and basketball, food, fellowship, and more! Bring your own picnic dinner. A BBQ will be available for anyone wishing to grill. The church will also provide water. Everyone is encouraged to bring a dessert or fruit to share. We will be meeting from 3:00-6:00 pm.

Contact: Nick Ramos 714-931-0153
women's summer bible study
Ladies, please join us for a summer Bible study on the book of Jonah. We will meet for five Tuesday nights at 7:30 pm, beginning July 5th-August 2nd. We'll be using the "Mercy in the Storm" workbook from the Daily Grace Co., which includes daily homework in a beautiful format. If you plan on attending, please RSVP to Kristin Wilkinson and order your book soon. Our meetings will be held at the Wilkinson Home. Reach out to Kristin for the address!

Contact: Kristin Wilkinson 520-820-9109
rosarito church planting conference
CC Rosarito, Mexico is hosting their annual Church Planting Conference Friday, August 6th and Saturday, August 7th, and all are invited! The conference is free, but we do need to register ahead of time, and those who would like are welcome to stay an extra night to come to Sunday service at CCR on August 7th. We have lodging provided for $10 per night. Please contact Pastor Joel if you are interested in going!

Contact: Pastor Joel Garcia 562-322-4718
We are excited to announce our 2023 Israel Tour! This is a life-changing trip that will make the Bible come alive for you in new ways as you walk where the ancient Jews, Jesus, and the disciples walked and see places that are pivotal to redemptive history. Pray about joining us on this incredible journey. The cost of the tour is $2700 (ground fare only). Lodging, travel costs, tips, entrance fees, breakfast and dinner is included. Airfare and lunches are not included. There will be a sign up table in the courtyard on Sunday. A non-refundable deposit of $110 is required ASAP to secure your spot. Tour dates are April 20th-May 1, 2023. Spots are filling quickly. Sign up by clicking the button below!
missionary housing needed
Craig and Daisy Tippie, one of our missionary families from Peru, will be in town at the end of the summer and are in need of temporary housing! If you are able to host them from August 31st-September 5th, please contact Pastor Joel.

Contact: Pastor Joel Garcia 562-322-4718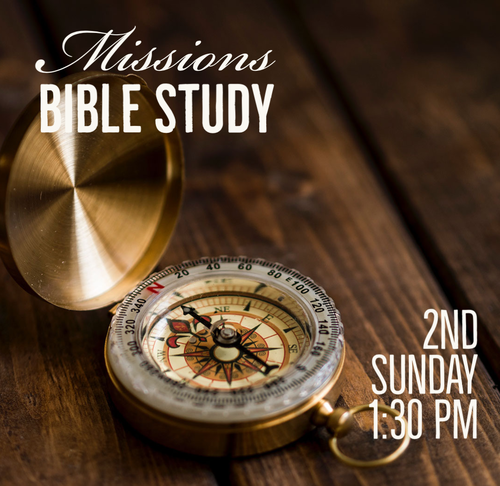 All are welcome to this study designed to stir us up to get involved with the great commission and set a fire in our hearts to reach the unreached with the gospel.

Our Missions Bible Study is currently on a summer break.

Contact: James Albano 909-477-0309
When you make any purchase through Amazon Smile, they will give a percentage of that purchase to the charitable organization of your choice. This is a great way to support Calvary Chapel Saving Grace every time you make a purchase on Amazon! All you have to do is use the webpage Amazon Smile to shop instead of the main Amazon page. The first time you use it, Amazon will ask you to designate your charitable organization (please choose Calvary Chapel Saving Grace) and that's it! The website will remember every time after that, and will donate to CCSG every time you shop at Amazon Smile. It's that simple. If you already shop at Amazon, why not support CCSG at the same time? WHILE YOU SHOP!
We are blessed with many interns this year. This is a great opportunity for them to learn and grow as they await the call to go on the field. Some of them are in need of temporary housing while in the internship program. If you are able to open up a room in your home for one of them, please contact Pastor Tim Pappas.

Contact: Pastor Tim Pappas 714-262-6620
evangelism resource table
Let's reach our communities with the Gospel through Evangelism and outreach! If you would like to know more about how to get involved or how to get equipped in sharing the Gospel, then please visit our Resource Evangelism table in the courtyard on Sunday! You can also contact Nick Ramos for more information.

Contact: Nick Ramos 714-931-0153
Come out and join our weekly church prayer meetings on Saturdays from 8:00-9:00am in the sanctuary. It will be a sweet time as we pray for our church, community, and the nations. 1 Timothy 2:1-2 tells us to pray and intercede for authority and all men so that we might live peaceable lives. You won't want to miss it.

Contact: Tori Villegas at 831-320-0185
Our Summer session of Life Groups will run from May 18th through June 30th. Life groups are groups that meet weekly in different homes throughout our community during different sessions throughout the year. These groups worship, pray, and eat together, but the main portion of the gathering is for us to discuss the previous Sunday's sermon and talk about how we can apply God's Word to our lives & communities. These discussions are facilitated by a Life Group Leader, with a weekly video and discussion questions provided. Click on the button below to see the different times and locations for Life Groups and to sign up for a Life Group.
save the date men's retreat
Men! Save the date for this year's upcoming Men's Retreat held from October 14-16th, 2022. More details to come soon. We hope you will make plans to join us!

Contact: Pastor Dana Neal 714-423-7055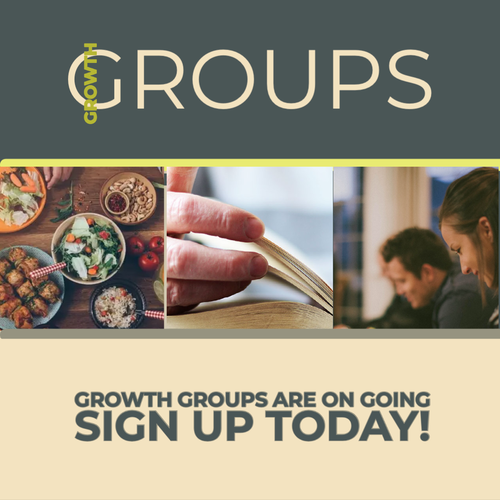 Growth Groups are small, gender-specific groups of 3-5 men or women who meet weekly to go through the New Testament together, pray for each other, and hold each other accountable in their spiritual growth and obedience to Christ.

Click on the link below and we will try to get you plugged in with a group as soon as possible!